Crow's Nest Cottage Availability for the 2022 season:

There has been a cancellation:
I prefer not to rent on a short stay basis, but for a week at a time, or as listed to accommodate the availability of my housekeepers and laundry services.

Here are my vacancies as of this writing:

Arrival Date                                        Departure Date
Sunday, Oct. 2, 2022                Saturday, Oct. 8, 2022 
If you would like to reserve please email me letting me know how many people and  children's ages. Maximum occupancy is 5. I will respond within the day if I get your request before the evening. Thank-you for your interest in a vacation at Dreaming of Maine.

End of Season will be on October 18th. Thank-you so much for coming back and coming back to visit. It has been wonderful having you. 

WISH JAR: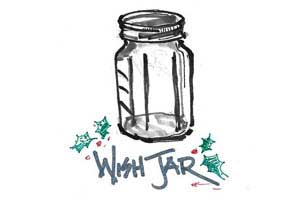 If you'd like to make a reservation for next year my process is this: I collect guests' Vacation Wishes in my "WISH JAR." After the first of the Year, I start putting together my reservation board and contacting people about their preferred vacation times. The process will take several months as I figure my rates and the time slots that are available. I ask people to be as flexible as they can.  I try to make everyone happy and sometimes ask people if they can juggle things around. This method has worked pretty well for many years. I have some guests who have raised their children here in the summer and who now have grandchildren. However, I always have a few spaces for people for whom this will be their first experience at this historic property.
COVID restrictions had guided me in the past two years and I've left a day or two between departures and arrivals so that has meant that my stays do not always start on a Saturday and end on a Saturday. I prefer not to rent on a short stay basis, but for a week at a time.
If you would like I will add your name and information (preferred vacation times, how many guests, children's ages etc.) to my WISH JAR and be in touch as I get things organized after the first of the year.
NEWS:

I have been out painting en plein air and am having a great time. If you get to the Brooksville Public Library you will see two of my paintings hung (they have now been sold):

A painting of Pumpkin Island Lighthouse and that shallow strip of water between it and Little Deer Isle at low tide. Look up the depth at low tide you boaters.




A painting looking across Eggemoggin Reach toward Pumpkin Island Lighthouse from our ocean swimming beach
I participated in the benefit for the Blue Hill Public Library "Paint the Peninsula" and donated two of my plein air paintings to that. They both sold.
A painting of the Lower Pasture at local Bagaduce River Equine Rescue. The donkeys showed up late to see what I was up to.




A painting of the island off Sand Beach in Stonington.




See mine and others work on line at the BHPL on Facebook and/or Instagram. Also #paintthepeninsula and @dreamingofmaine where I often post my art work.
I have been painting en plein air all summer and expect to have more ready for new homes next summer.